India Tour of England – Adil Rashid Hajj Pilgrimage: England is set to miss the services of spinner Adil Rashid in the upcoming India tour of England series. Adil Rashid will miss the 3 ODI and the 3 T20I games scheduled against India and Yorkshire's T20 Blast campaign. Adil will be taking a Hajj pilgrimage trip to Mecca after his leave was granted by the ECB. This can prove to be dangerous for England which has 7 injured players in their squad. Follow India vs England LIVE and India Tour of England Live Updates on InsideSport.IN
India Tour of England: Amid injury crisis, England dealt another blow, spinner Adil Rashid to miss India series for Hajj pilgrimage
Also Read: INDIA vs ENGLAND LIVE: Rohit Sharma, Virat Kohli's team on cusp of rewriting 90 years of INDIA-ENGLAND Test HISTORY, Check the BIGGEST ever RECORD that Indian team can deliver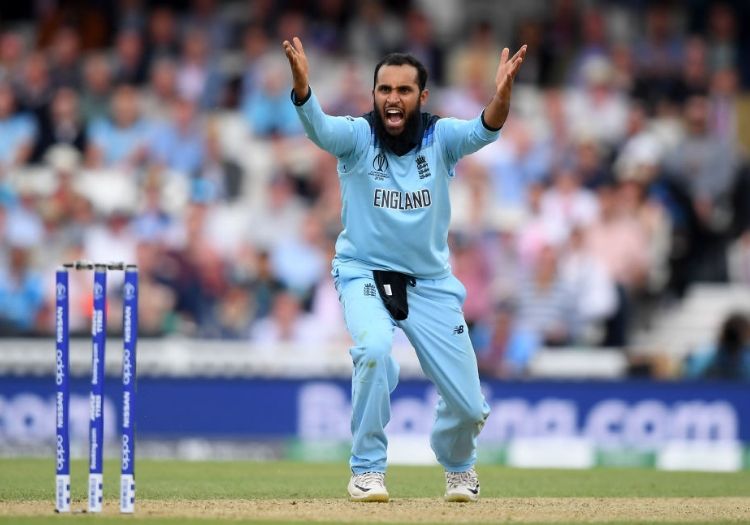 England will be in a tough spot as they are yet to lose another player from their squad ahead of the much-important series against India. The three lions already have 7 players ruled out with injury and now with Rashid away from the squad, England will have to bank on their core squad to face the men in blue.
Adil Rashid to Miss India Tour of England
England spinner will miss India tour of England.
Adil Rashid will travel to Mecca to go on his Hajj pilgrimage.
Rashid is set to miss the 3 ODI and 3 T20I matches along with the later portions of the Yorkshire's T20 Blast.
This comes as a bad news for England which currently have 7 players ruled out owing to injury.
Rashid was eager to go on a pilgrimage and thus have been granted his leave. Adil Rashid will travel to the middle east this week and is expected to return to England in the middle of July. Speaking to ESPNcricinfo he said, "I've been wanting to do it for a little while but I've found it pretty difficult with the timings. This year, I felt as though it was something that I had to do, and something I wanted to do as well."
"I spoke to the ECB and to Yorkshire about it and they were very understanding and encouraging, like: 'yep, you do what you've got to do and then come back when you can'. Me and the missus are going and I'll be there for a couple of weeks.
Adil Rashid will miss the ODI and T20 series against India as he will be going to Mecca for Hajj Pilgrimage. (Source – Espn Cricinfo)

— Johns. (@CricCrazyJohns) June 23, 2022
India Tour of England: Amid injury crisis, England dealt another blow, spinner Adil Rashid to miss India series for Hajj pilgrimage
Also Read: India Tour of England: Despite shaky 33 in WARM-UP match, Virat Kohli's childhood coach confident, 'He will be back with great innings against England'

"All I had to do was speak to Yorkshire and England and get their go-ahead. It's very easy for us to be who we are in the dressing room, on and off the pitch, around the boys because they're so understanding. A lot of credit goes to England for making that environment very easy – not just for myself and Mo, but for other people.
Adil Rashid spoke highly of his teammates and claimed how their team is distinctly diverse and accepting. Rashid also thanked his teammates for the support that he received. With Rashid missing all white-ball cricket against India, it is expected that England will opt for Matt Parkinson as the replacement.
"It's about having that support for people coming in and making them feel comfortable – like they can be themselves, that there's no pressure around doing certain things and that everybody is understanding of it and respectful.
"We're all from different backgrounds and different countries – it's a very diverse team – but everyone gets along and respects each other massively. That's a big credit to Morgs for making that environment, and to the hierarchy," Rashid concluded.
India Tour of England: Amid injury crisis, England dealt another blow, spinner Adil Rashid to miss India series for Hajj pilgrimage